ACES Sweden , SMFF and Orsa Tallhed Flygsällskap had the event EASG 16 at Tallhed Airport in Orsa, Dalarna, Sweden, August 9-13.
At this event model airplane pilots from all across Europe gathered to find who is the best European Aircombat pilots of 2016.
_______________________________________________
Results: Found on this page .
Photos (and Swedish text) found on this page .
________________________________________________
Aircombat is radiocontrolled models of warbirds, flying contest flights with a streamer attached to the model. Points are gained for flight time points, for cuts on other models streamer and if you manage to land with your own steamer un-cut.
Two classes will be flown at this event - World War I (WWI) and World War II (WWII). In WWII models of original war-planes in the scale 1/12th are flown. In WWI models of original war-planes in scale 1/8th are flown, where also extra points are given for scale details.
Aircombat is meant to re-create the air-wars of the two world wars. Models are painted in authentic colour schemes and in some cases even pilots wear clothing and other apearal that are authentic. Beware! You might tumble into an authentic looking Luftwaffe officer or an allied fighter pilot in his flight suit...
Pressrelease (Swedish)
Aircombat folder (Swedish):
Follow us on Facebook: https://www.facebook.com/groups/189450241469427/
We also use the hashtag: #aceasg16
__________________________________________________________________________________________
The contest was sponsored by: Grannas AB, Orsa kommun, Marelm Technology AB,
Svenska Flygsportsförbunde, Östlings Reklam & Dekor (List is being updated...)
__________________________________________________________________________________________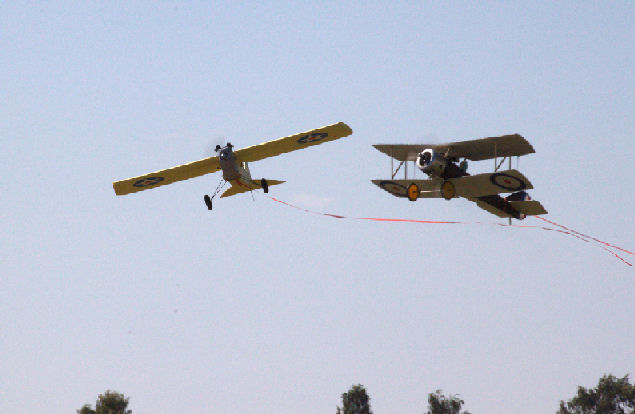 Photo Claes Sjunnesson